Ryan O'Toole Collett
Read a bit, it will be good for you x
10 September – 31 October 2021 | Domino Houses Billboard, Bounds Green Road, N22 8YB
Ryan's approach to photography is informed by his documentary background, creating images in a hyper-real style as a method of visual storytelling. Read a bit, it will be good for you x utilises the traditional function of the billboard site to explore strategies of public messaging through acts of reading. The poster artwork features a scanned page, torn from a book given to the artist. The paper fragment is plain except for a written message, traces of a hand which contrasts the image to the anonymous address characteristic of neighbouring poster advertisements. Occupying the billboard space is a private recommendation made public, a redirection of a message that widens the scope of its reach. Situated locally to Bounds Green School at a time when fewer young people are choosing to read books, encouraging viewers to read could be received in a variety of ways, from didactic to caring. This ambiguity reflects Ryan's interest in how individuals actively question the messages that they are presented with, do we follow their advice or dismiss them, and how often are they really good for us?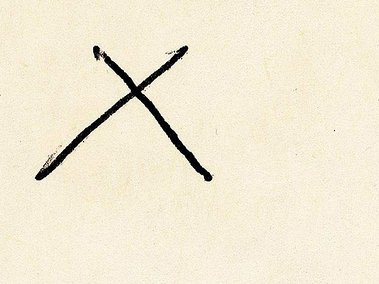 Tuesday 21 September 2021, 2-3pm
www.threadsradio.com
A collaborative soundscape with members of Ismena Collective featuring recordings taken from Bounds Green exploring the relationship between reading and listening.
Ryan is a photographer, director and creative consultant based in London and working internationally. He has worked with brands such as Dover Street Market, British Fashion Council,Adidas, Carhartt Work in Progress, LNCC, ADISH and Youths in Balaclava.