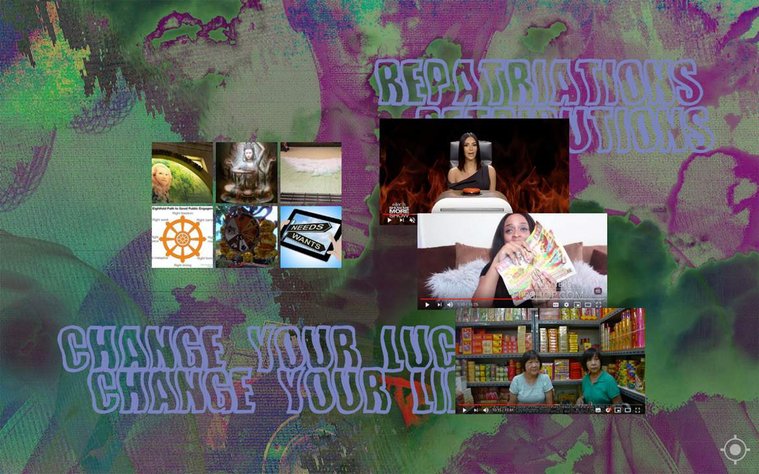 To Be So Entangled: Resistance / Complicity / Collaboration
Sunday 20 October 2019, 3-5pm
Hot Milk Cafe, 1 Maidstone Road, London, England, N11 2TR
An Art Licks Weekend 2019 discussion event considering resistance, complicity, and collaboration within collective organisational practice in the arts; programmed to mark the closing of online exhibition BOUNDS.
How do we maintain sustainable art practices that are free to critique the wider social, political and economic structures they operate within? Is art ever truly independent of its means of financial support? How do we navigate relationships with structures we also hope to push back against, and what does it mean to be so entangled?
In this discussion event, artist-run project CypherBILLBOARD will be joined by online project space Skelf and Singapore-based art collective soft/WALL/studs, for an afternoon considering elements of resistance, complicity, and collaboration encountered within collective organisational practice in the arts. The discussion will be chaired by writer and curator Vanessa Murrell.
The conversation will be live streamed on the Skelf website. This event rounds off the Cypher BILLBOARD 2019 season of commissioned billboard artworks, and marks the closing of digital exhibition BOUNDS, running on skelf.org.uk from 17 July – 22 October 2019.
Cypher Billboard is a project run by artists Holly Graham, Erin Hughes and Amba Sayal-Bennett, that seeks to commission responsive site-specific artworks for a billboard space in Bounds Green, London. The site hopes to challenge conventions of display, and act as a launch-pad for generating conversations, through a series of satellite events and workshops. | cypherbillboard.com/
Skelf is a virtual project space, accessible to anyone, everywhere. Existing entirely online since 2016, they have presented work by over 50 artists and writers. Skelf was recently awarded public funding through Arts Council England. | skelf.org.uk/
soft/WALL/studs is a collective project based in Singapore involving artists, writers, filmmakers, art workers, and researchers. Its various formats include exhibitions, hosting, support, resource sharing, research, writing, détournement, game-making, teaching and collaboration. | softwallstuds.space/
Vanessa Murrell is a writer and curator based in London. She is also the co-founder of the online platform, DATEAGLE ART, a London-based platform that supports UK-based emerging artists in the form of interviews, studio visits, blog content and both online and offline exhibition curation, and creative agency DATEAGLE STUDIO. | dateagle.art/
Image 1: soft/WALL/studs, 65goddex65 (2019). Exhibited as part of exhibition BOUNDS on skelf.org.uk, curated by Cypher BILLBOARD. With support from Arts Council England and Martini. Image courtesy of soft/wall/studs.
Image 2: To Be So Entangled: Resistance / Complicity / Collaboration, a discussion event programmed at part of Art Licks Weekend 2019, hosted at Hot Milk, Bounds Green. With support from Arts Council England and Martini.