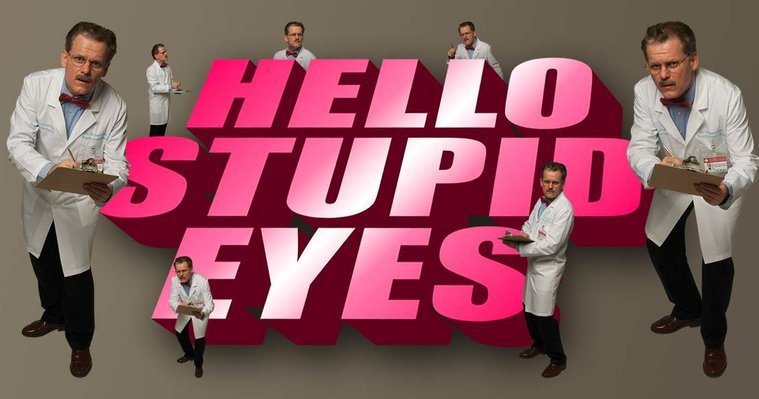 Hello Stupid Eyes: Abnormal Hypnotherapy
Wednesday 21st August 2019, 7-9pm
Domino Houses Billboard, Bounds Green Road, N22 8YB
Join us at the Cypher BILLBOARD site for abnormal therapy and hypnosis by Dr Robert Laing, with live instrumental by The Rebel.
Dan Mitchell is Founder of DEATH LOLZ, Publisher of Hard Mag, cofounder of the Artist Self-Publishing Fair (ASP) and Poster Studio (1994-97). Various solo and group shows include: Luma Foundation, Zurich - Gagosian, London - Oracle, Berlin - Ludlow38, NYC - Temnikova & Kasela, Estonia - Jenny's, LA - Celine, Glascow - 3236RLS, London - Noah Klink, Berlin - and Peak, London. Publications: Hard Mag, DEATH LOLZ Presents and various catalogues and posters. Collaborations: Nang Gallery, Lolina and The Rebel.

Benedict Roger Wallers is the frontman, guitarist, vocalist and songwriter for the band Country Teasers, as well as his semi solo project The Rebel. His lyrics often deal with taboo subjects such as racism, sexism and xenophobia from first-person standpoints.