How Can We Catch the Wind?
:
Half Term Challenge
Deadline: Sunday 21 February 2021, midnight
As part of their collaborative project with Year 4 students from Bounds Green School, artists Arieh Frosh and Ed Compson set a creative challenge for students to design their own wind machines.
We loved the video they put together so much that we had to share it more widely.

Can you create a wind machine of your own? Send us your designs by midnight on Sunday 21st February 2021, and we'll share them on our Instagram stories. We'll also add them to this webpage. We'd love to see what you create!
Email them to us at cypherbillboard@gmail.com (subject line: Half Term Challenge - [Your Name])
or
Tag us on Instagram @cypherbillboard
Need a prompt? Print off this worksheet >>>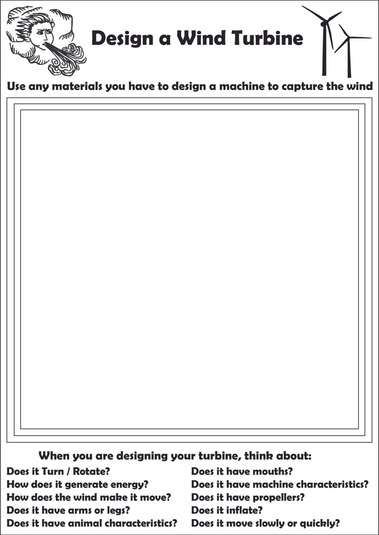 This video features artwork by Arieh Frosh and Ed Compson, projects by Cypher BILLBOARD, public domain images, as well as clips collaged from the following sources:

Howl's Moving Castle (2004) - Studio Ghibli, dir. Hayao Miyazaki
Travellers Caught in a Sudden breeze at Ejiri (c.1832) - Katsushika Hokusai
A Sudden Gust of Wind (after Hokusai) (1993) - Jeff Wall
The Odyssey (1997) - dir. Andrei Konchalovsky
Pokémon The Movie 2000 (1999) - Dir. Kunihiko Yuyama and Michael Haigney
BLOWN AWAY by 109 MPH Wind Gusts - Good Schitt! - https://www.youtube.com/watch?v=1wWrdwZpzvk
How Big Can Wind Turbines Get? - Real Engineering - https://www.youtube.com/watch?v=wr7QZ364jPY
Strandbeest Evolution 2017 - Theo Jansen - https://www.youtube.com/watch?v=LewVEF2B_pM
Darrieus Windmill - sawdust7seg - https://www.youtube.com/watch?v=hbEiUvyzx2Q
The Tech That Could Fix One of Wind Power's Biggest Problems - Bloomberg Quicktake - https://www.youtube.com/watch?v=Wlxz-KzebbQ
Soundtrack:
In the Sea of Corruption from 'Nausicäa of the Valley of the Wind (Original Soundtrack)' - Joe Hisaishi (1984)
Starfox Original Soundtrack - Nintendo/Hajime Hirasawa (1993)